Extract the file into the super street fighter 4 arcade edition folder. Do not extract into a new folder. The "SF4AECostumeChanger.exe" file has to be in the same folder as "SSFIV.exe". Also make sure the image folder was extracted too, as that's needed.


Run "SF4AECostumeChanger.exe" and click the Init button on top. Now wait a few minutes for it to read all the files and set some things up.


After it's fully loaded you'll see a list of character names on the left. Simply click the desired character then choose the costume on the right. Click apply to apply it, or restore to go back to the original costume.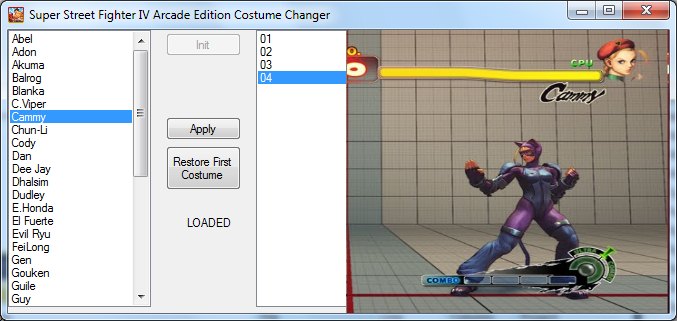 Download CostumeChanger